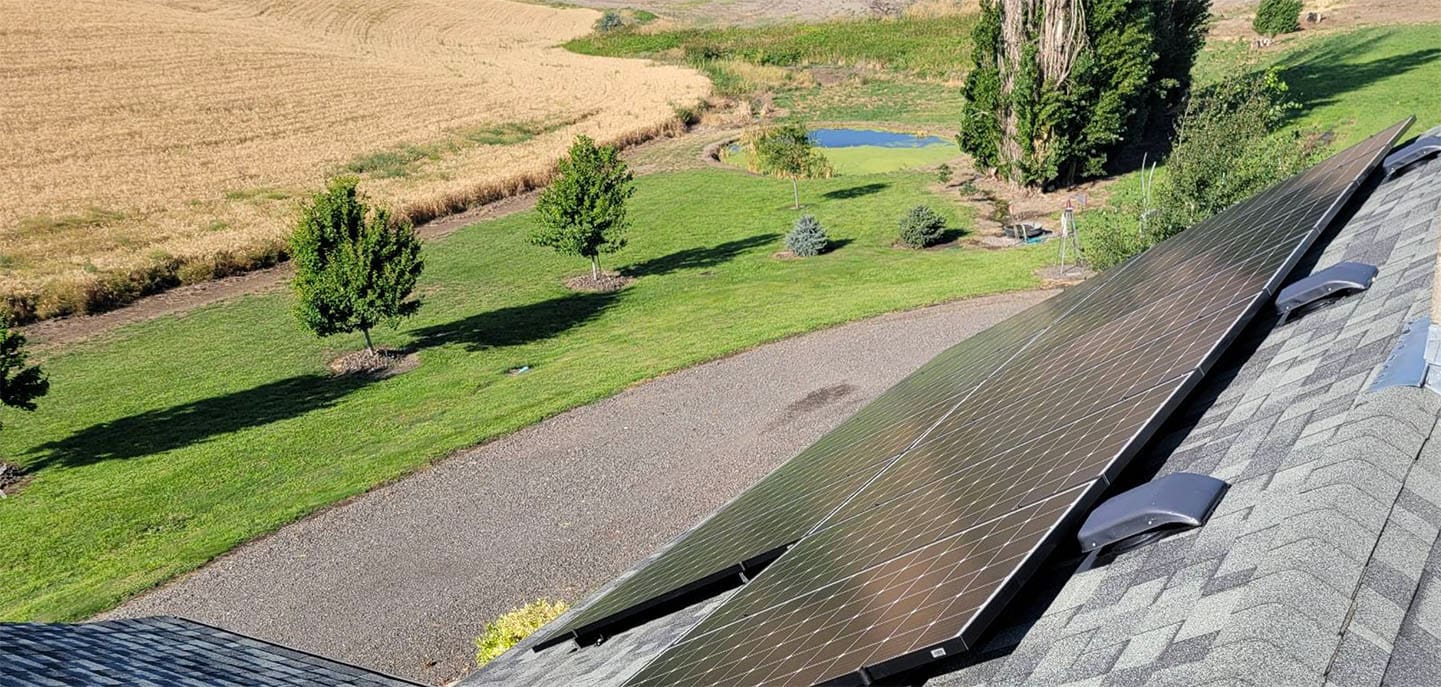 Premier Solar Panel Installation
HARVEST CLEAN ENERGY WITH SOLAR POWER NW LLC
A Better Way to Solar
GET STARTED
CONTACT US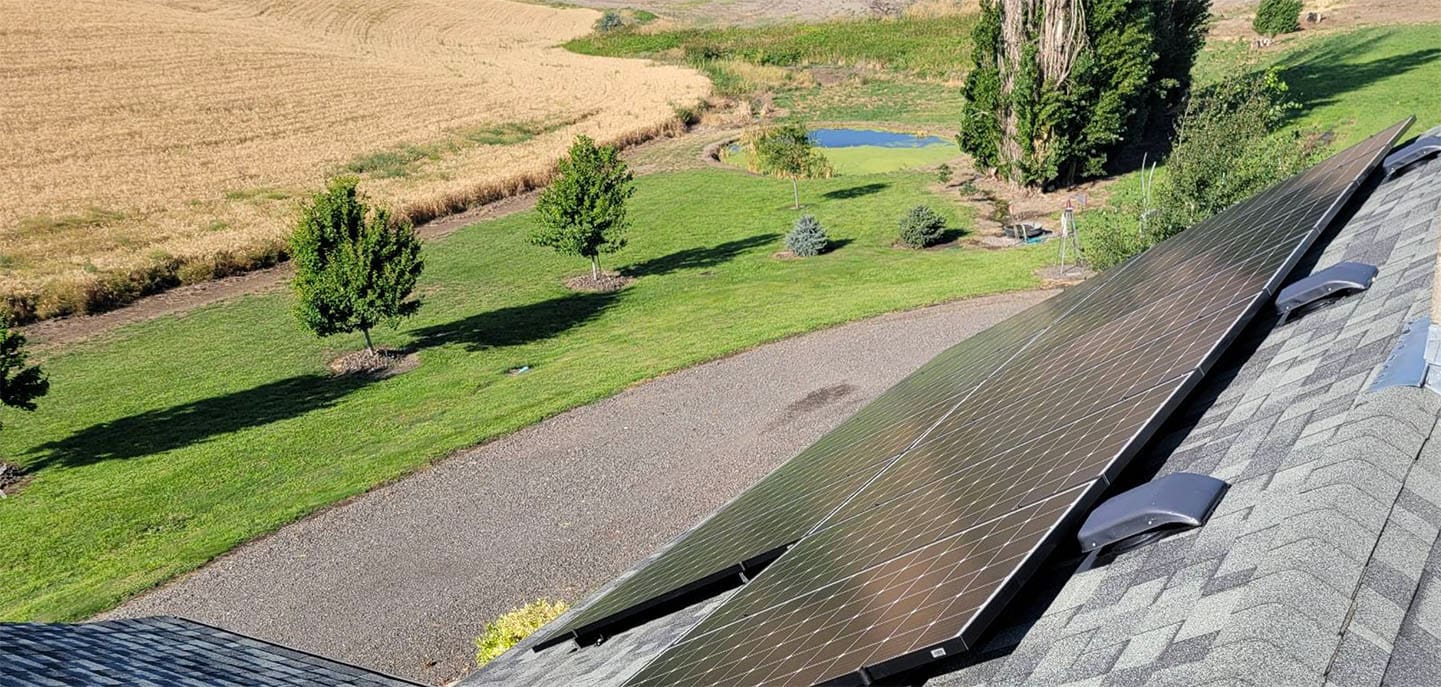 Premier
Solar Panel Installation
HARVEST CLEAN ENERGY WITH SOLAR POWER NW LLC
A Better Way to Solar
GET STARTED
CONTACT US
Solar Power NW LLC has become one of the most preferred solar consulting companies throughout Eastern Washington striving to make sure that we deliver our customers' expectations in the design and installation of their Solar panel. We pride ourselves with years of experience and proven skills to handle any residential or commercial solar power consulting in Eastern Washington
Good for the Earth and Your Wallet.
Our company values honesty and integrity above all. We respect and seek out diverse backgrounds and perspectives. We honor mutual trust and long-term commitments to family, customers, and the company.
We are dedicated in offering an honest and trustworthy Solar Report.
Using a Shade Analysis and your power bill we can determine if Solar is going to benefit your home.
Offering a service for the DIY folks to have a professional design your
system. Also, walk you through the process for getting plans stamped and permitting.
Installation: Solar, Battery, Generator
We are Certified to install any Enphase products like Batteries, Micro-
inverters, Smart Switches, and all other components of the Enphase
System. Also, we can install your Generac Generator to your system as well.
Using Emphases systems and products allows both the homeowner and Solar Power NW to monitor the system.
We offer many different options for you solar project. Several options gives you the customer buying power and the opportunities to make the most of your investment into Green Energy. Yes, your roof can be financed too!!
Enphase Energy Certified Installer
Why consider installing a solar panel
According to the Solar Energy Industries Association (SEIA), the ITC has contributed greatly to the growth of solar power in the US:
On average, the US solar capacity has increased by 42% annually during the last decade.
Since the ITC first became available in 2006, the solar industry has grown by more than 10,000%.
The solar federal tax credit was originally 30%, but it was reduced to 26% in 2020.
Solar power is the fastest growing electricity source in the US: the installed capacity surpassed 100 gigawatts early in 2021, and the growth forecast is 250-300 gigawatts of cumulative capacity by the end of 2026.
We Pursue Solutions, not Problems
Our commitment to Eastern Washington and the North West is to operate effectively, efficiently, and with full transparency From solar power consulting sessions in Spokane, Tri-Cities, Walla Walla, Yakima and all areas in between we will work fast to achieve the Best installation of your Solar Panel system.
FOREIGN DEPENDENCE
Our Country depends on foreign agencies for much of our power like gas and oil. At times this dependency can cause the production and worse the price to change. Going all electric and using Solar Energy can wipe away that foreign dependence and put the power in your hands.
EVER RISING COSTS
When we use our local PUD's, Power Companies and Cooperatives we have signed a contract to allow them to raise metering policies, taxes, usage fees and connection fees at anytime for any increase. On average the country faces up to 6% power increases every year, some lower and some way higher, but we all give that ability over to the power supplier.
GRID RELIABILITY
Ever had loss of power? been in a black-out? part of rolling brown-outs? Weather knock out your power? Our power grid was only meant to last 50 years and with the ever rising population, drain on the grid Solar Energy with battery back up solves this issue.
SAVE MONEY / ADD VALUE
The most asked question about solar is "how much money can I save"? Solar can and will save you money! Solar will add value to your home! Like any investment it takes time to do so. Solar Panels bring a great ROI of 4% market value of the home and houses sell 17% faster. We don't know what prices will do in the future, so locking in a lower fixed payment makes sense.
Residential Clean Energy Credit
The Residential Clean Energy Credit, which is now extended through 2035, was previously called the Residential Energy Efficient Property Credit
The credit amount for installing clean household energy such as solar, wind, or geothermal has been raised from 26% to 30% from 2022 to 2032. It then falls to 26% for 2033 and 22% for 2034.
Gayer says of the timing of housegold solar tax credits:
On the solar credits, both the residential credits and business investment tax credits are back to 30% effective for solar equipment placed in service any time after January 01, 2022
Homeowner's Guide to the Federal Tax Credit for Solar Photovoltaics